As a complete garden and landscaping services across the Cambridgeshire, Rutland and Lincolnshire area, we strive to ensure that you, our client, get what you desire for your outdoor space.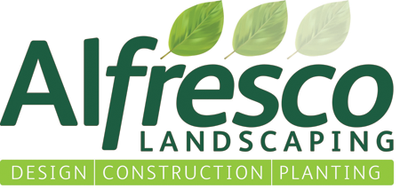 ALFRESCO, THE COMMUNITY AND THE ENVIRONMENT
We are passionate to ensure that the services we offer are exactly what you require and if possible exceed your expectations. We have aligned ourselves with suppliers and marketing to ensure that we maximize our green credentials, get involved in local charity work and respond to customer feedback.
We are heavily involved in local charity work, striving to give the best opportunity to children to overcome their physical difficulties. Alfresco support local schools and community land management trusts.


The Alfresco Team have over 60 years experience in the horticulture & construction industries. This ensures that your garden concept can be turned into reality with the care, attention to detail and streamlined project management for which Alfresco is renowned.
We are attuned to your attention to detail, both in materials used and finish. Using our skilled team we will ensure every aspect is considered and executed correctly.
Through discussing your individual needs we will create a space that reflects you, your home and your lifestyle whilst offering the design edge that will set your garden apart.
Ensuring that our work has minimal impact on your life, whilst keeping you informed every step of the way, making the project an enjoyable experience for all involved.
Through careful and considered project management, the execution of your project will be made as seamless as possible allowing you to sit back and watch the transformation.


Alfresco Landscaping were winners at the Bradstone National Award ceremony 2015 held in Hinckley in January. Alfresco won the award for the "Most Creative Use of Bradstone Products" beating off competition from 300 plus other Assured installers throughout the UK.

The winning project chosen by Bradstone, saw the conversion of a derelict tennis court in a customer's back garden in Rushden becoming an imaginative children's play area for 7 young Grandchildren.
Whilst block paving is normally used for driveways we needed to link all the areas together so we used their products to build a 50m Go cart track complete with dotted lines down the middle and a start / finish line. The project ran from the 1st December through to Christmas Eve ensuring that the 7 lucky children came outside on Christmas day to find their surprise waiting for them.
Alfresco Scoops National Award


The award was presented by David Domoney, from BBC's Love Your Garden and Toby Stuart-Jervis, Bradstone's Commercial Director