As a complete garden and landscaping services across the Cambridgeshire, Rutland and Lincolnshire area, we strive to ensure that you, our client, get what you desire for your outdoor space.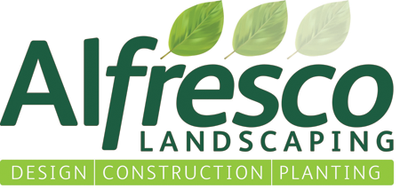 Whether it is for a full garden scheme or the improvement of certain areas, we will ensure minimum disruption to you as the client. Alfresco offer a commitment with our guarantee to complete the works on an agreed date, in line with the proposal offered. Assuring you that your project will proceed hassle free and on time.

Through considered planning and management of your project, material availability will be maintained to ensure that the team is with you until your project is completed.

Our aim is to provide you with your ideal garden space in a professional and friendly manner with the quality and consideration that you can expect from Alfresco.

The Right Materials

With so many materials, manufacturers and designs available, through discussion we can help you narrow it down and assure the optimum solution. Be it decorative concrete or natural stone, geometric or random, paving, walling, edging or coping, the right material is crucial in setting off your garden and achieving the ideal entertaining area or place to relax.

To balance the hard landscaping and planting, utilising timber, a natural material can give softness to a structure as well as height. Timber can be used in many ways to enhance an area that ultimately weathers and blends in as any natural material will.
Completing the picture

With the hard landscaping acting like the frame of a picture, the full effect is achieved with the balance of soft areas – lawns and planting. We will develop a planting plan that is specific to your tastes whether traditional or structural and ensure that the highest quality plants are used to achieve your dream space.

There are many aspects to any scheme incorporating hard and soft landscaping, timberwork and features, be they lighting or structural. We take pride in our ability to achieve dramatic transformations through utilising the right materials to reflect your discerning tastes.
Whether it is low maintenance, cottage garden or borders giving successional colour through the seasons, your tastes and desired maintenance levels will be accommodated. Enhancing the effect with lighting and water features will extend the time you can enjoy your time in your outdoor space.

There are many companies offering different aspects of construction. Let us show you the difference it makes when one company takes responsibility for the entire project from start to finish leaving you with a garden you can simply walk into and enjoy.